With a little more than a week left of MOSTLY PINE TREES at Redux Studios, I wanted to offer some reflections on the artists and art that influenced and inspired me in the lead up to this show. This does not include the many artists who gave me helpful feedback and encouragement! 
The most important art on my mental mood board are among the pieces in the permanent collection at the Gibbes Museum in Charleston. Many of these were created during the Charleston Renaissance in the early 20th century, but not all. What I love about the work in this collection is the spectrum of dreamy, impressionistic pieces, like those of Alice Ravenel Huger Smith, to the sharper, Hopper-esque realism of Edward Rice.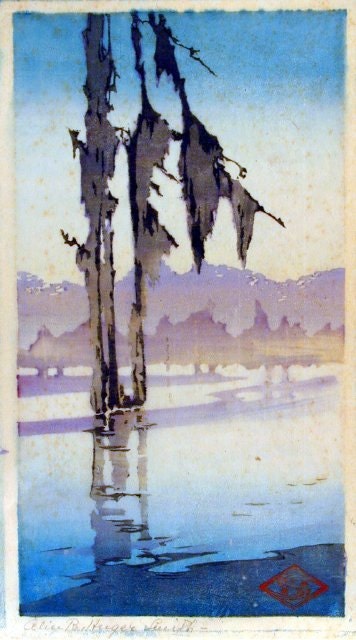 A Mossy Tree -- Smith, Alice Ravenel Huger, Gibbes Permanent Collection
Like many American artists, Smith was highly influenced by Japanese wood block prints, both in her printmaking and in her watercolor compositions. I found myself drawn to the lonely, graphic trees in her pieces, as well as in the work of her contemporaries. 
There is a long tradition of plein air painting in Charleston, and my favorite pieces are the ones that catch a moment in everyday life. Sometimes they have a whiff of reportage drawing, as they capture the built environment in a dynamic city. The painting below is one that I found myself referencing in colors and subject in at least one painting.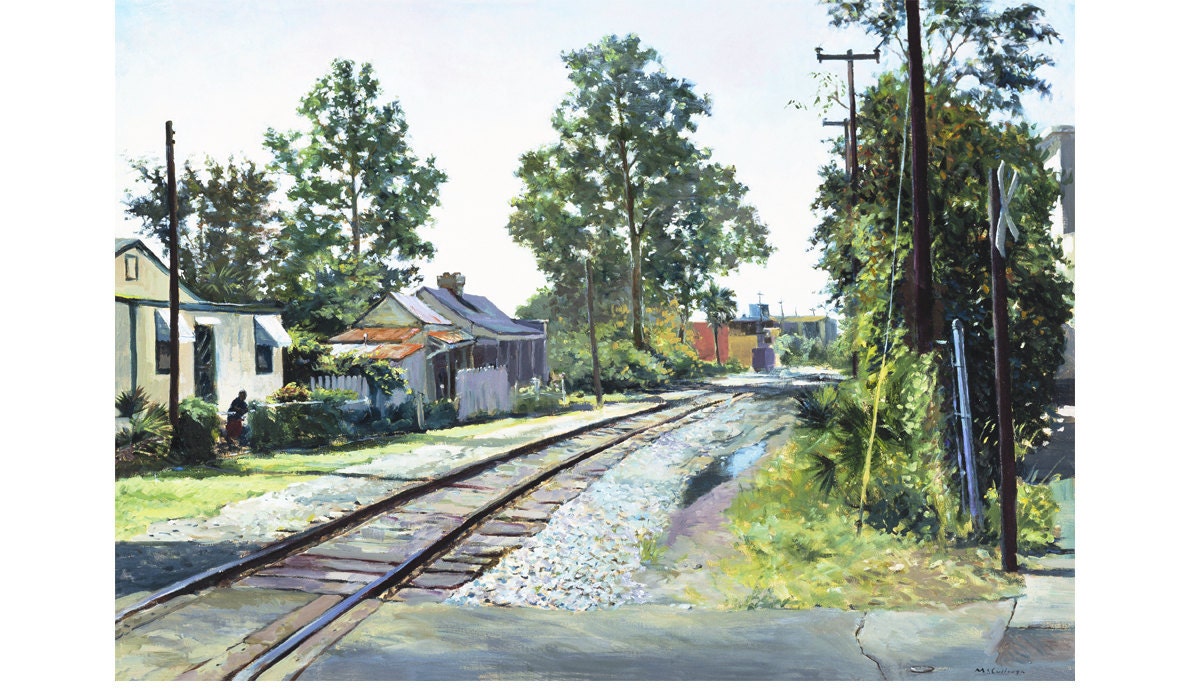 West Fraser, Gibbes Permanent Collection
I have recently been fascinated by a sort of "iPhone Impressionism" I've noticed on social media and in New American Paintings. I have always loved art that feels like a moment in time, but many current artists are exagerating that "snapshot" feeling in their choices of subject matter, lighting, and perspective systems. One artist who popped up on my instagram feed makes me feel like a voyeur who snuck into her Brooklyn apartment--Jenna Gribbon. Looking at her work feels like scrolling through someone else's photo library, with intimate pictures of her partner and family life. She doesn't edit out the phone's camera flash or the distortions caused by its lens, and I like that.  Gribbon allows technology to shape her artistic output, and that feels like a good metaphor for how technology shapes our perceptions and experiences. 
Instagram's beneficent Al Gore Rhythm also blessed me with the work of artists Claudia Keep and Nancy Friedland. Like Keep and Gribbon, Nancy's work often includes figures or animals in mid-motion. She also has offered kind and constructive feedback, as well as encouragement over Instagram messenger, and I am very grateful that we connected. Hope Hickman's work also shares the "snapshot" feeling, especially as many of her subjects are lit by camera flash. I came across her work in a gallery in Brevard, NC, and I regret not snagging a piece.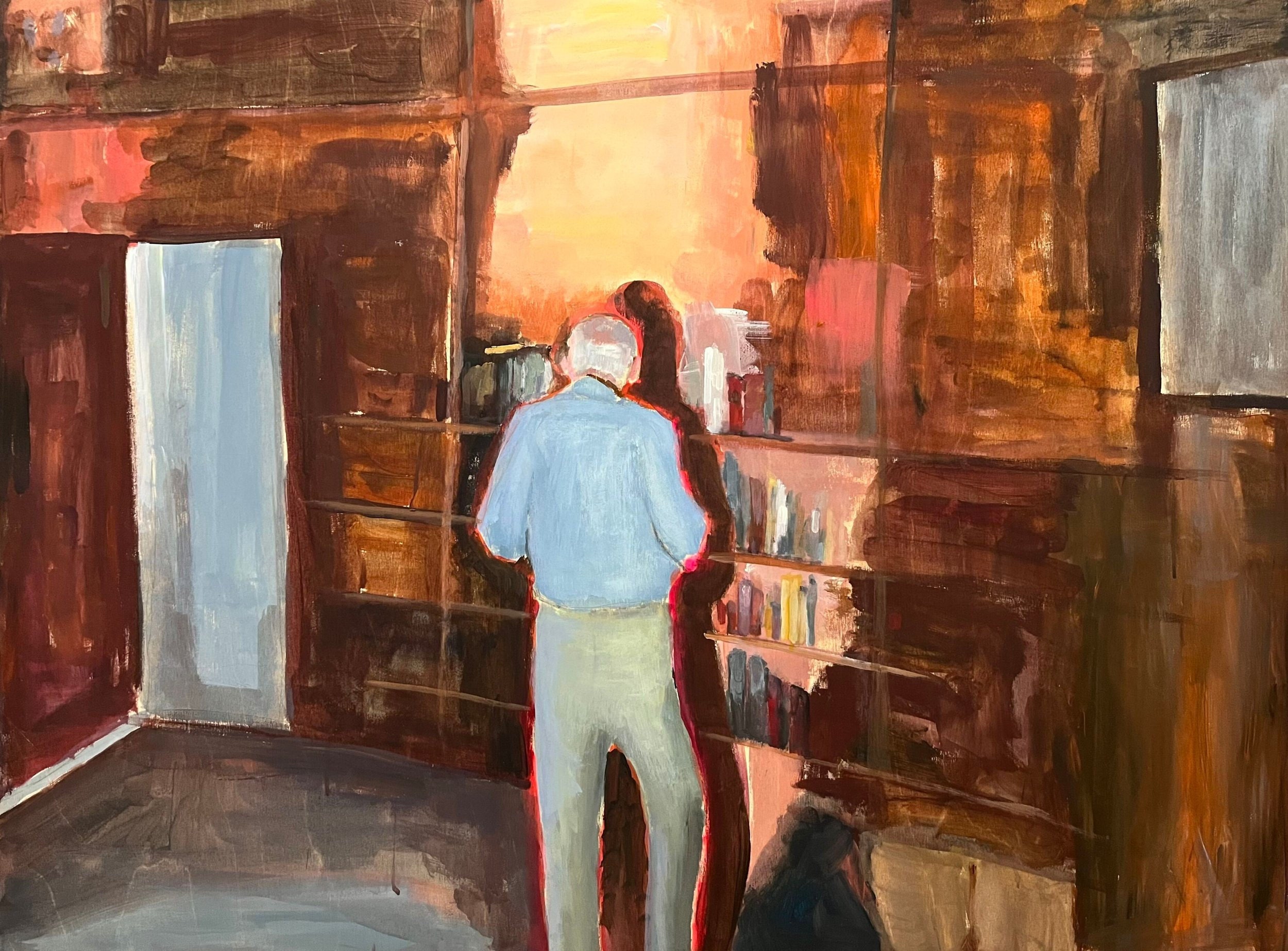 Organizing Principal, Nancy Friedland, 2022
Finally, I also have found myself drawn to paintings of places and spaces that are unlovely, unloved, or liminal. These pieces seem to be ubiquitous in the last few issues of New American Paintings so maybe I'm following a trend, but I like that it draws attention to the way we think about public space and the built environment. In addition, I like that centering unglamorous topics or places can offer dignity to those subjects.